"The Nicest People Choose The Lord Hampshire"
Enjoy quiet lakefront surroundings on beautiful Lake Winnisquam. We are located on 650 feet of private lakefront, and guests love our large deck, which spans over the water. Lounge in the sun or shade and watch a parade of slow moving boats glide by, or just take a step into clear Lake Winnisquam.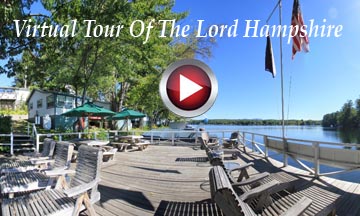 Near the deck there is a playground, large sandbox and a private swimming area. The water drops off gradually and is safe for young children. The entire property is pleasant and nicely landscaped. All cottages, guest rooms and suites are either waterfront or water view.


The Lord Hampshire • 885 Laconia Road • U.S. Route 3 • Winnisquam, New Hampshire 03289 • Open All Year